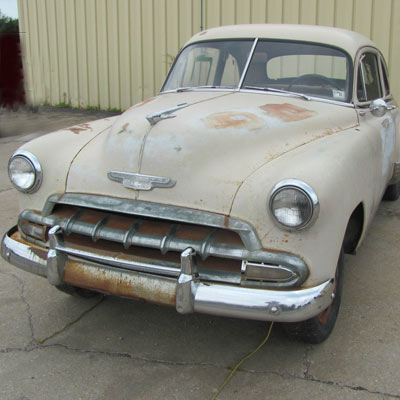 1952 Chevrolet De Luxe Business Coupe
In 1949 Chevrolets got the first new styling after the war. The Deluxe was Chevys new upper-end model.
A change this year was the availability of Powerglide, a two-speed automatic transmission, exclusively in the Deluxe and Bel Air models. 1952 Chevrolet De Luxe was powered by a 235-cubic inch six-cylinder engine developing 105 horsepower and had a 3.55:1 rear differential.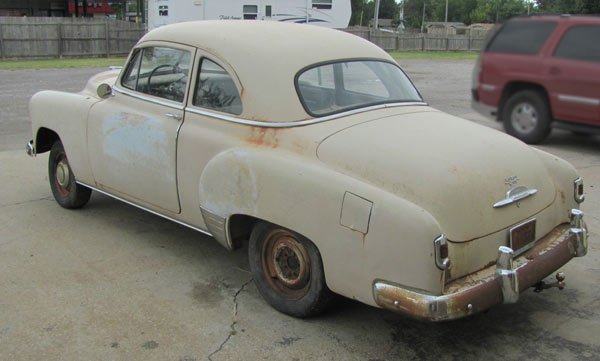 History
Throughout the post-war years many convenience and styling options became available: One was tinted glass, introduced in 1952, the final year for this style. Popular Mechanics magazine rated fuel economy of 20mpg. After the end of the 1952 model year, the old nameplates (both Deluxe and Special) were retired.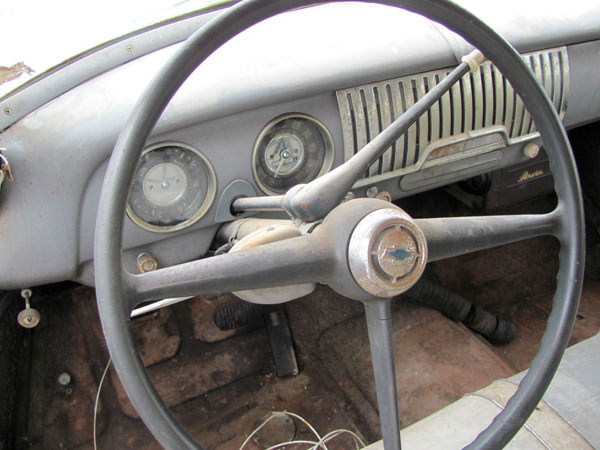 Note: Auction has ended!
At the Auction
Has A Clear Title and is a very complete car. This is an impressive, very original 1952 Chevrolet De Luxe for it's age. Mostly only surface rust. Car was last on the road in 1973 and since then stored covered.
All inside window trim, door handles, door panels available. Floors are in great shape, although driver floor has a couple of small holes. Trunk and undercarriage in good shape. All stainless complete and in nice shape. Window cranks all work! Frame is In great shape, too. Even the upholstery, under a cover sheet, looks original and may be saved.
Verdict: This is a great car in an original condition. Many parts it seems to me, just need a clean up.