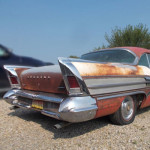 1958 Buick Riviera
The Buick Special was a car produced by Buick, usually their lowest-priced model, starting out as a full-size car in 1936.

History
Introduced in the middle of the 1955 model year the four-door Buick Special Riviera were the first four-door pillarless hardtops ever produced. By then, the Buick Special was one of America's best selling automotive series. The engine, starting with 1957, was the 250 hp 364 V8 ('Nail Head'). (Which this car has, too.) The 1957 wheelbase remained 122 inches. In the June, 1957 issue of Popular Mechanics, the Special was rated with a 0-60 mph time of 11.6 seconds, fuel economy of 17.4 mpg-US at 50 mph. For the 1958 year it was remodelled, using more chrome, but technically very similar to 1957 models. '58 models have four headlights. Car loooks longer and wider, but was constructed on an unchanged chassis.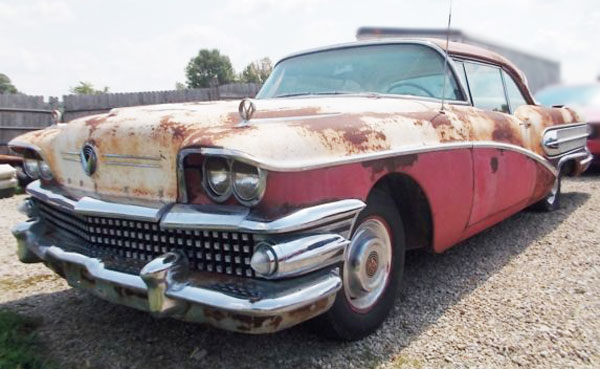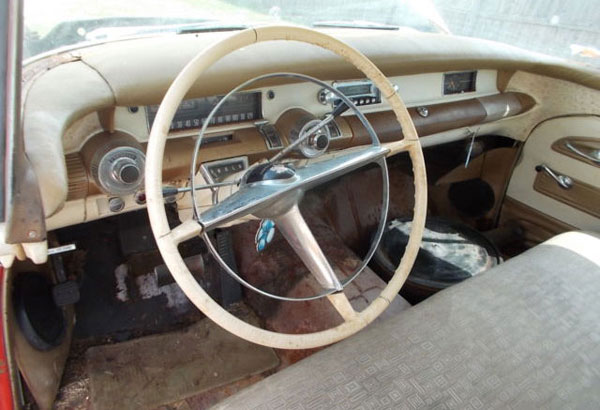 Note: Auction has ended!
At the Auction
This 1958 Buick was sitting in a barn in Indiana, then driven for a couple oy years arounf 1994, then parked again. Paint and surface have suffered, but the body integrity have not. Car has 70k miles, believed to be original. Comes with a title, matching the numbers. Car has the 364 'Nail Head' engine. Unfortunately the engine doesn't run at the moment. Two door coupes are good looking valuable cars. It has automatic transmission, power steering and even HEATED seats. Car is complete, just one piece of trim at the bottom left quarter is missing. Dashboard is in good shape, seats look good, too. Winshield in good shape, as other glass is. Body is in good shape. Left headlight bazel is cracked, though. One fender dented, which should be an easy fix. A few minor damages at the front floor, one rust spot near the spare tire mount in the trunk.