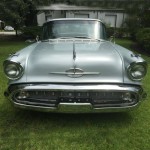 1957 Oldsmobile 88 Super
The Oldsmobile 88 is a full-size auto. The '88' style name was produced by Oldsmobile from 1949 until 1999. From 1950 on it was the division's top-selling line. The 88 series was an image leader for Olds, particularly in the early years when it was one of the best performing cars. thanks to its comparably light weight and advanced high-compression 'Rocket' engine.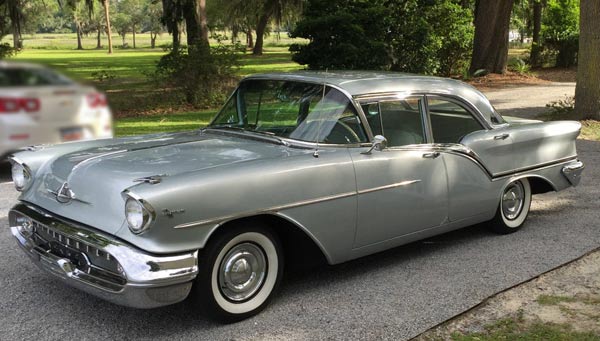 History
The Super 88 continued as the upscale mid-line series. Under the hood, the Rocket V8 increased in displacement to 371 cubic inches and 277 horsepower for all models. Styling highlight was three-piece rear window styling utilized on some models. In 1957, Oldsmobile added a safety deep-recessed steering wheel.

Note: Auction has ended!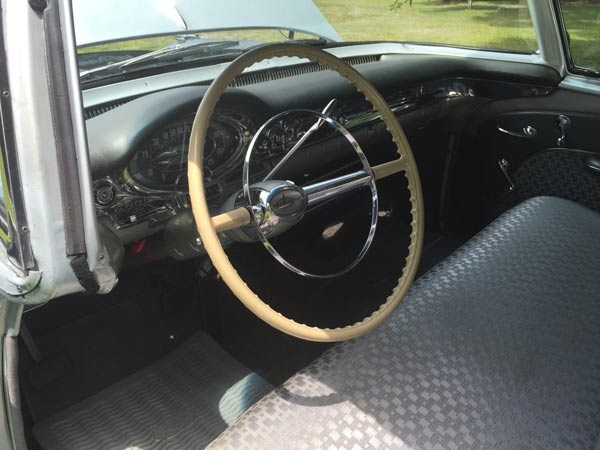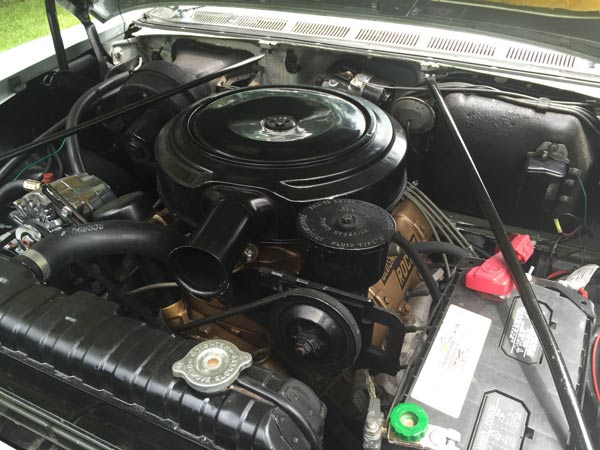 At the Auction
Paint is excellent and glossy. Chrome is probably original and looks new with the exception of one corner of the front bumper where the copper coating is showing. Now scratches. The interior is original and is in excellent condition, including the carpet. Seats have virtually no wear. The trunk is all original. The engine compartment is detailed and clean. The undercarriage is very nice. The sheet metal is straight. The radial tires are practically new.
The car drives very well. The engine is strong. You can drive it easily because of the Power steering and the Power Brakes. The Vintage A/C is ice cold. All instrumentation works but the speedometer registers approximately 10 mph less. Probably it is due to the 15″ wheels instead of the normal 14″. Dual fans were added for cooling in the engine compartment. Car has less than 29,000 miles on the odometer.