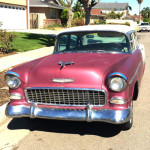 1955 Chevrolet Bel Air 4Dr Sedan
The Chevrolet Bel Air was a full-size car and the top of the line in 1955. With the 1953 model year the Bel Air name was a premium level of trim applied across a number of body styles.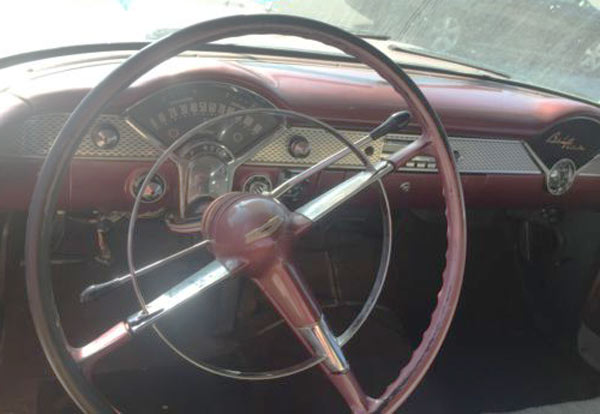 History
For 1955, Chevrolet's full-size model received all new styling and power. It was called the "Hot One" in GM's advertising campaign. Chevrolet's styling was very clean, plain and incorporated a new grille. Bel Airs came with features found on cars in the lower models ranges plus interior carpet, chrome headliner bands on hardtops, chrome spears on front fenders and stainless steel window moldings. Models were further distinguished by the Bel Air name script in gold lettering later in the year. This car has the 6 Cylinder 3.8L 235cu engine (Blue Flame) and a standard three speed Synchro-Mesh manual transmission.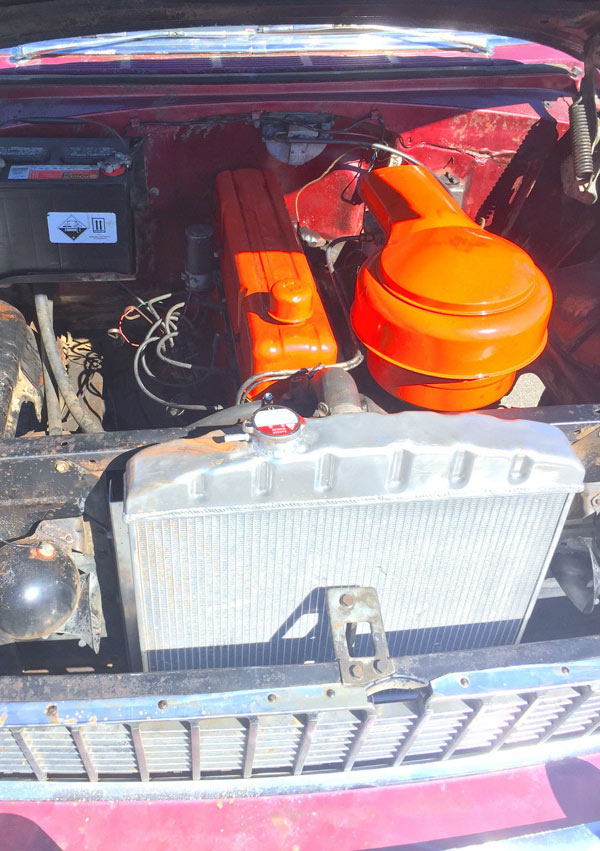 For the purist, engine could be brought back to the original colors. (Reverse air filter housing to black etc. This should not be a big deal.)
Note: Auction has ended!
At the Auction
This 1955 Chevrolet Bel Air has all original parts intact. Rebuilt transmission and new brakes, brake pads and disks. Radiator and carburetor are new. Very good, original dashboard. Lights and turn signals redone. All chrome parts are present.
Registered in California and a clean title. Original car guide and original keys still available.
Lights and turn signals newly redone!