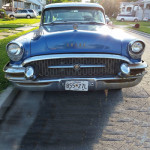 1955 Buick Roadmaster 4Dr Sedan
The Roadmaster is a car that was built by Buick from 1936 to 1958. Roadmasters produced between 1936 and 1958 had the longest non-limousine wheelbase and shared their basic structure with entry-level Cadillacs and upscale Oldsmobiles. Between 1946 and 1957 the Roadmaster was Buick's flagship.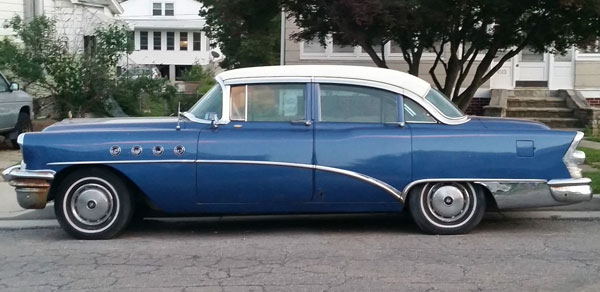 History
In 1954 Buick Roadmasters shared the new General Motors C-body with Cadillac and Oldsmobile 98. With that also came the "Dagmar bumpers" to the front. These cars were large and roomy. The Roadmaster script was found on the rear quarters and within the deck ornament. – In 1955 Buick Roadmaster 4Dr Sedan received lower rear fender bands, Roadmaster deck script and hood ornament and a gold-accented grille were added. Horsepower was 236 and there was a new variable-pitch Dynaflow added. Its stator blades changed pitch under hard acceleration. Back up lights were standard. Powertrain was the 322 cu in 'Nailhead' V8.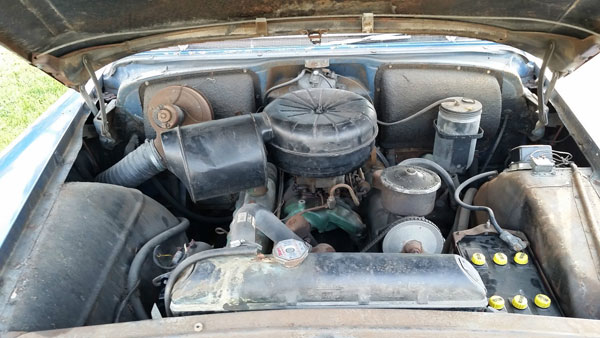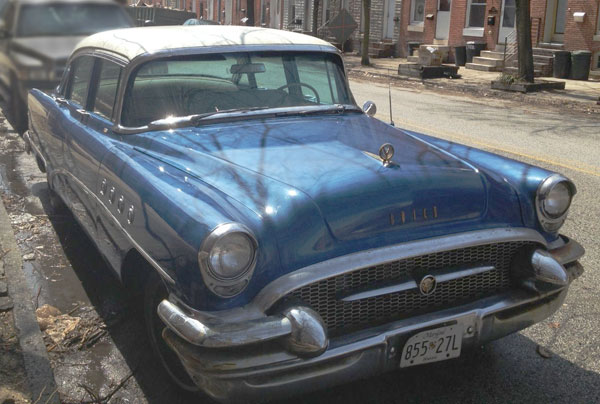 Note: Auction has ended!
At the Auction
For sale is this original 1955 Hardtop Buick Roadmaster Model, 72R 4 door. It has only 52,213 original miles. Automatic transmission is a Dynaflow, engine a 322 ci V-8. Car runs. Originally from Aberdeen SD, this piece of American history was bought by a Buick Club of America member in Silver Spring MD then re-sold to a salesman in Laurel from whom the seller picked it up 12 years ago.
Work recommended: Carburetor could use a rebuild, transmission seal has slow leak. Hood latch needs adjustment and the passenger rear door window has a crack. Replacement window in trunk. The interior needs some attention, though we recommend to keep the seats as original as possible. The front seat has some tears, but should be possible to fix. Also Battery is draining slowly, so a checkup of the electrical wiring is recommended. Not much to do considering her age. Many extra parts come with the car, also original hub caps. Has a 1955 Maryland tag which can be registered by the happy buyer.