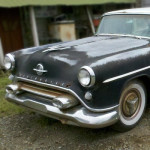 1954 Oldsmobile 88
The 1954 Oldsmobiles were completely restyled with new longer and lower body shells and wrap-around windshields and rear windows. Base models reverted to being simply called 88s after being designated as DeLuxe 88s for only one year and the Super 88 was once again the top series. The Rocket V8 was enlarged from 303 to 324 cubic inchesAlso, a safety padded dash became optional.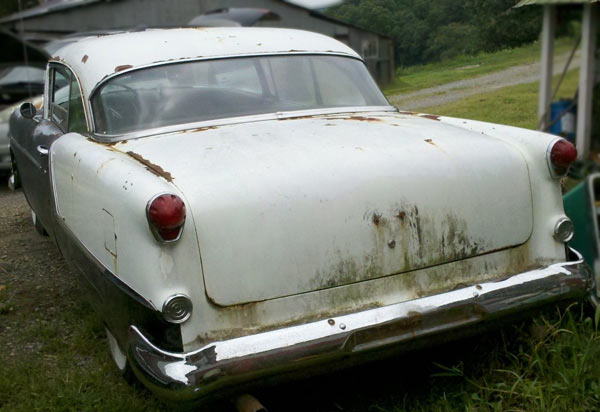 History
The 88 model type enjoyed a great success, inspiring a popular 1950s slogan, "Make a Date with a Rocket 88", and also a song, "Rocket 88", often considered the first rock and roll record. Starting with the trunk-lid emblem of the 1950 model, Oldsmobile would adopt the rocket as its logo, and the 88 name would remain in the Oldsmobile lineup until the late 1990s.
A large number of variations of the '88' in nomenclature were seen over this long model run: Futuramic, Super, Golden Rocket, Dynamic, Holiday etc.

Note: Auction has ended!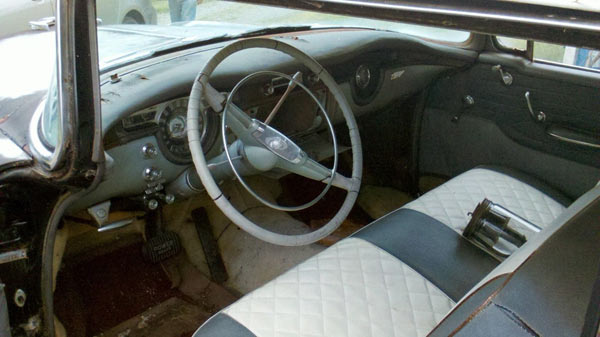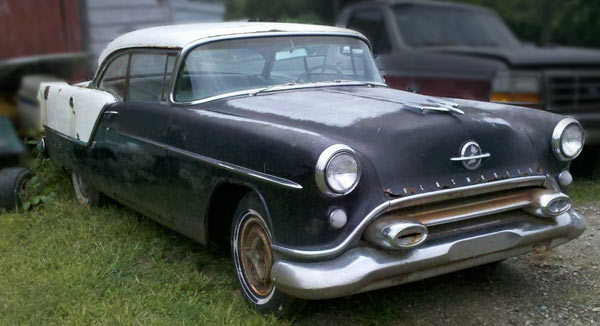 At the Auction
This is a barn find car. All original. Engine and drivetrain original. Car started for a test. Interior can be rescued. Rust spots in the usual areas, though.