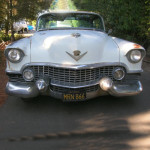 1954 Cadillac 62 Sport Coupe
In 1952, Cadillac celebrated the 50th anniversary of the company. The V-shaped hood and deck emblems were done as gold castings. The Series 62 sedan was also characterized by a higher rear deck lid contour (providing additional luggage space).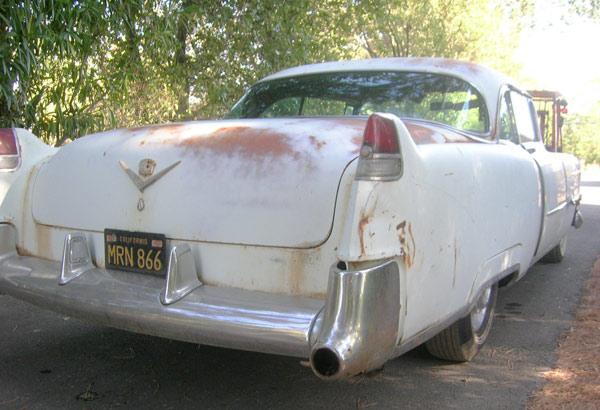 History
Back up lights were now standard equipment and were incorporated in the taillights. The grille wraparound panels were redesigned once again having broad chrome trim below each headlight with side scoop styling and gold-colored winged emblem mounted in the center. At the rear all Cadillacs adopted a through the bumper dual exhaust system. Deck ornamentation took the form of a Cadillac crest over abroad golden "V". New standard features included self-winding clocks, improved direction signal indicators, glare proof mirrors,specially heat treated pistons and four barrel carburetion. Engine output for the 331 was 190 hp.

Note: Auction has ended!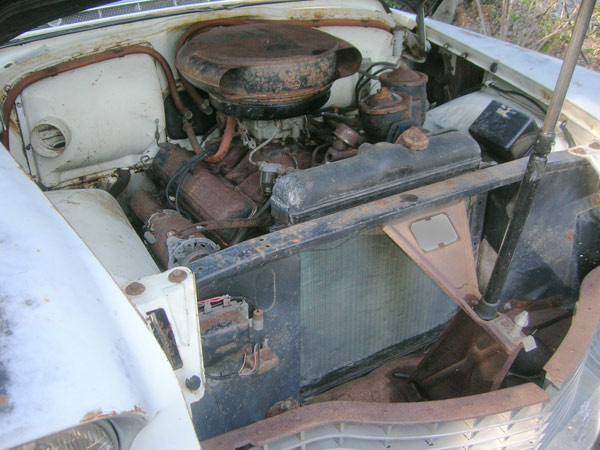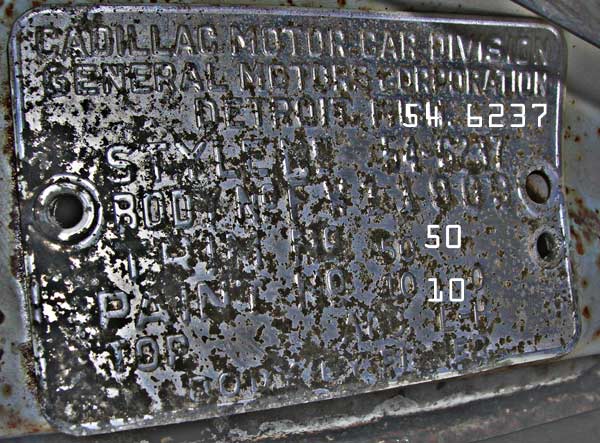 We can decode the body plate as follows: The car is a 1954 series 62 Sport Coupe without power windows [STYLE 54 6237], upholstery is 'Lt & Dk Gray Gabardine Cloth' [TRIM 50], car color: Cabot Gray [PAINT 10], accessories: license frame (one), heater [L-H]
At the Auction
This Cadillac coupe was sitting outside since it was parked in 1970! So it is a very original, but a little bit worn out gem. Original cardboard side panels and trunk mat. There is a box looking like an aftermarket Air Conditioning unit. Also a new set of tail pipes. Original including carpet, the option EZE-EYE glass – the Autronic Eye. Glove box latch/lock works. Floors very good with driver side showing years of exposure. Wheel houses are nice also fender skirt. Under hood the rubber hoses, belts and air vent hose are gone. Glass jar for the windshield washer is there. The windows work, doors, hood and trunk work like new. Engine condition is unknown.