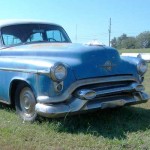 1953 Oldsmobile 98 4Dr Sedan
The Oldsmobile 98 is the full-size biggest model of Olds that was produced from 1940 until 1996. The name reflecting a "Series 90" fitted with an 8-cylinder engine, so basically consists of 90 (big body) fitted with an '8' cylinder engine. The '98' name first appeared in 1941 and was used again after American automobile production resumed after World War II.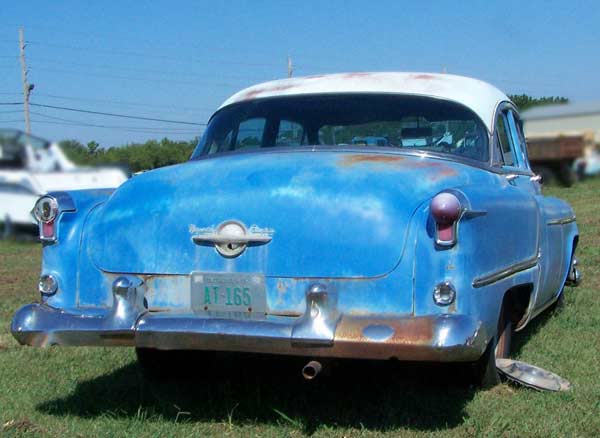 History
1953 was that year General Motors promoted its design leadership. It was the year after GM's 50 years anniversary. Standard equipment for 1953 included bumper guards, electric clock, lined trunk, dual horns and a cigarette lighter. Also standard were chrome moldings, sun visors, rear seat robe rails (seen in this car in good shape), rear stainless steel trim, windshield washer, and Deluxe steering wheel with horn ring. In 1953 a padded safety dash also became standard on the 98.

Note: Auction has ended!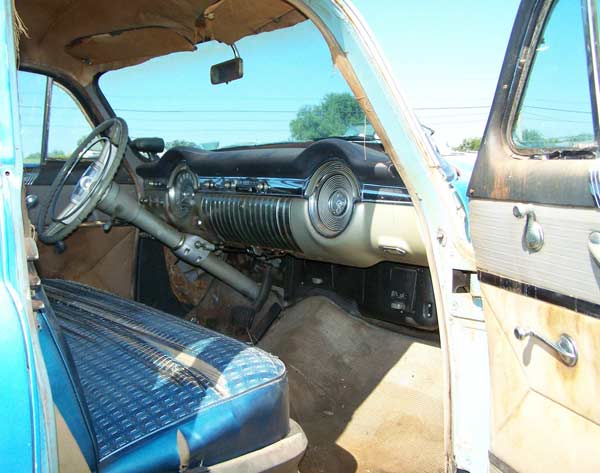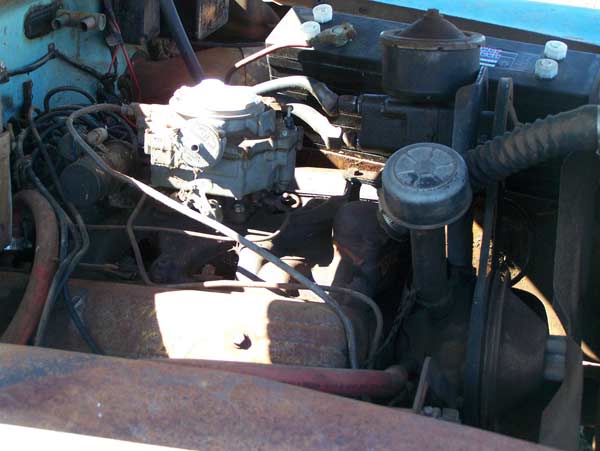 At the Auction
This is a one owner 1953 Oldsmobile 98 4-door sedan. It was sold new by the Bryan Oldsmobile and Cadillac Motor Company in Stillwater OK. It was recovered from the garage it had been in since 1983. Has a new set of tires with three of the original hubcaps and both factory fender skirts. Motor turns over, but not yet started. The car was driven into the garage with the mileage on the speedometer correct. It had been state-safety inspected one month prior to being stored. It has dealer installed seat covers over the original interior (done in the 1950's). The car has the original 303 cu in 'Rocket' V-8 four barrel. The color on this car is blue with a white top. As we can see, it does have scratched and dings, but no major damage and has kept up really well. In really in good shape for a 62 year old vehicle.