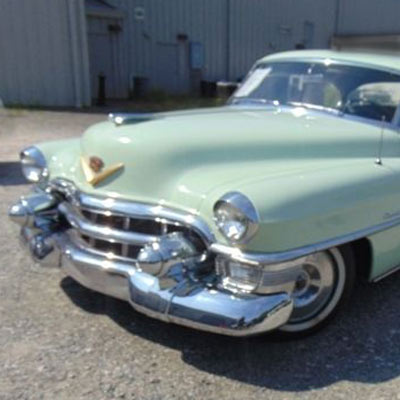 1953 Cadillac 62 Coupe
Three GM divisions had 50th anniversaries in 1953. That were Oldsmobile, Buick and Cadillac. Incidentally, some 1953 Cadillacs were built with a Hydramatic transmission (like this car) after a fire in the Buick Dynaflow plant. That factory in Willow Run had a reduced output of transmissions that year.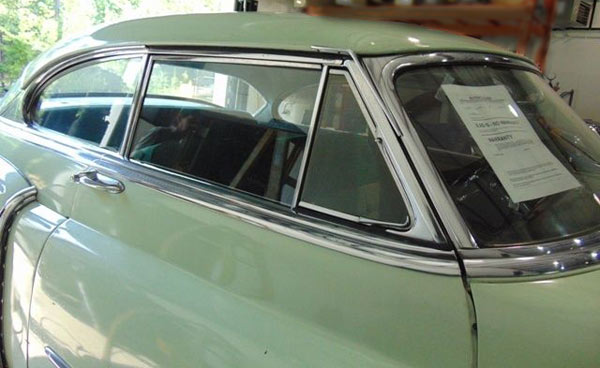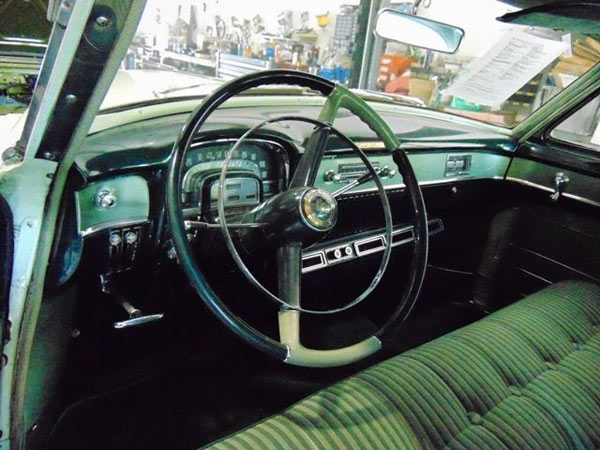 History
The 1953 Cadillac 62 4dr sedan had a higher rear deck lid contour. This provided additional space in the trunk. Back up lights were now standard equipment and were incorporated in the taillights.
The grille wraparound panels were redesigned once again having broad chrome trim below each headlight with side scoop styling and gold-colored winged emblem mounted in the center. At the rear all Cadillacs adopted a through the bumper dual exhaust system. Deck ornamentation took the form of a Cadillac crest over abroad golden "V".
New standard features included self-winding clocks, improved direction signal indicators, glare proof mirrors, specially hardened pistons, and four barrel carburetor. Engine output for the 331 was 190 hp.
The 1953 Series 62 saw a redesigned grille with heavier integral bumper and bumper guards, the repositioning of parking lamps directly under the headlights and one piece rear windows without division bars.
Series 62 body styles were identified by non louvered rear fenders, the use of thin bright metal underscores on the bottom rear of the cars only and the decoration of both hood and deck lid with Cadillac crests and V- shaped ornaments.


Note: Auction has ended!
At the Auction
This is a 100 percent series 62 Cadillac with power windows and seats. Added A/C later that operates. I jumped the compressor and it kicked on, just needs a charge. Would be the only thing not original to the car, but living in Florida it was a need probably. Seat belts were also added.
The engine compartment, the interior, the trunk area - everything looks highly original.
The original owner was a doctor. He bought the car brand new from Groustra Motor Sales in Decorah IA on January 31,1953. This car is very well documented which is a very unusual thing. It comes with the original Cadillac owner policy, original letter from Cadillac motor car division and the original owners manual. Also included a few registrations papers.
The son of the doctor has documented all work done to this car.