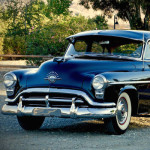 1952 Oldsmobile 98 4Dr Sedan
The Oldsmobile 98 is the full-size model of Oldsmobile, manufactured 1940 until 1996. The name — reflecting a "Series 90" fitted with an 8-cylinder engine.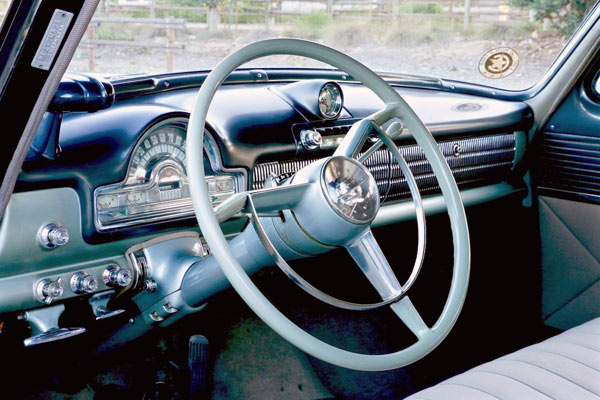 History
In 1952 the 98 was the top of the line at Oldsmobile. Standard equipment on the three body styles included bumper guards, electric clock, dual horns, aluminum door sill plates, chrome gravel guards, foam rubber seat cushions, turn signals, stainless steel wheel trim rings and a windshield washer. The Deluxe steering wheel was with horn ring. Upholstery was available as broadcloth or six colors of leather. Power steering was available for the first time. Also new (as an option, as it is visible on this car) was the Autronic Eye, an automatic headlight dimmer.

Note: Auction has ended!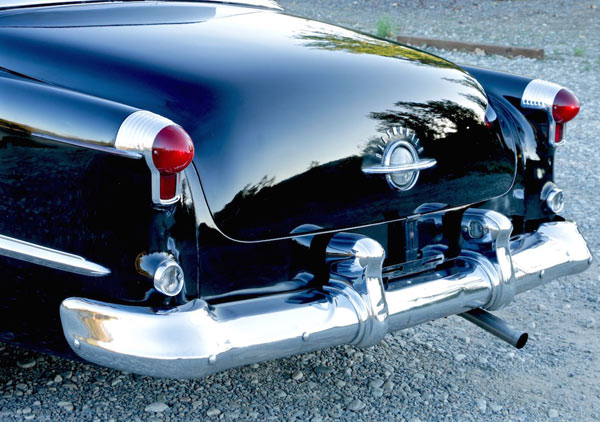 At the Auction
This 1952 Olds 98 sedan has received more than $27,000 in documented restoration. The odometer reads 91,987 miles, which is believed to be correct. The Rocket engine had a complete restoration in 2015. The ignition system, the distributor, coil, plugs and the 6-volt battery are new. The entire engine wiring harness, including the under dash harness was replaced. Braking system was cleaned, lubed, bled and adjusted. Wheel cylinders, rubber hoses and metal lines were replaced. New master cylinder.
Overall, the body and paint has survived the years well. Cosmetically, there is some patina, cracks and chips in the finish and the chrome bumpers are scuffed and slightly pitted. Interior condition wise, there is some minor bench seat upholstery damage. Factory options include the DeLuxe radio with electric clock, vanity mirror, turn signals and a compass mounted above the driver. Car features factory accessories and options like the emergency brake flasher, cadet exterior visor, chrome vent shades and wheel discs.