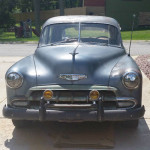 1952 Chevrolet Deluxe 4Dr Sedan
The Chevrolet Deluxe was a trim line of Chevrolet, marketed 1941 to 1952. It was the volume sales leader for Chevy during the 1940s. The line included a 4-door sedan then grew to include a fastback 2-door 'Aerosedan', a fastback and other body styles.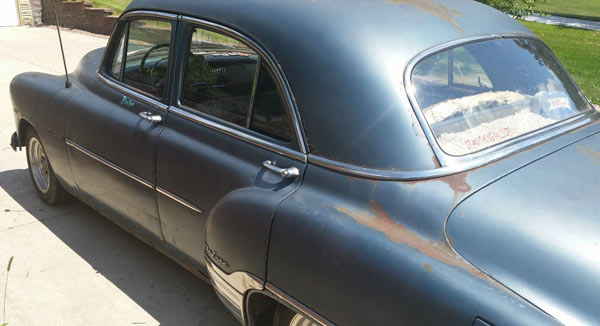 History
In 1949, Chevrolets got the first new styling after the war. 'Deluxe' was Chevy's upper-end model. The lowest proiced Deluxe was the Deluxe Styleline 6-passenger sedan. Brakes were 11-inch drums. The front suspension had stabilizers. Other changes were the Powerglide, a two-speed automatic transmission, exclusively in the Deluxe and Bel Air models. It was powered by a 235 cu in six-cylinder engine developing 105 horsepower. The engine went on to become the "Blue Flame six." Models sold with the standard three-speed manual transmission got the usual 216.5-cubic inch engine, developing 92 horsepower.
Throughout the post-war years, many convenience and styling options were available: One was tinted glass which was introduced in 1952, the final year for this style.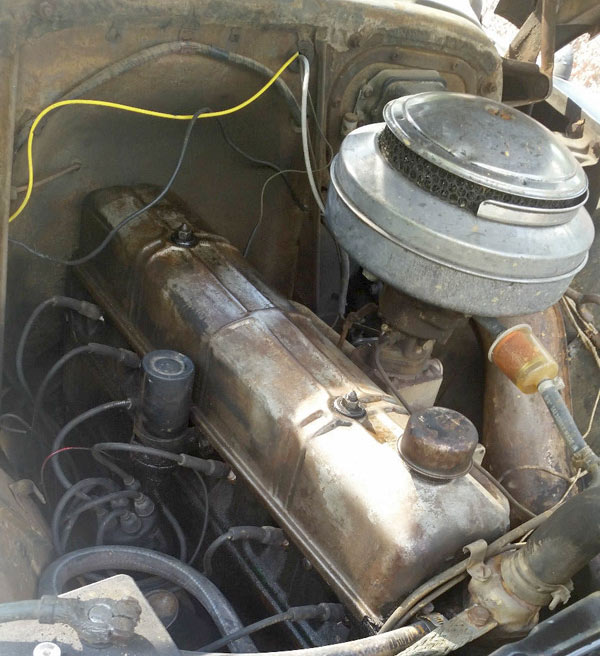 Note: Auction has ended!
At the Auction
This is a 1952 Chevy Styleline Deluxe Sedan straight 6 with 3 speed manual on the column transmission. Motor and transmission works great. All original car. Disc brakes on front. Original wheels included.