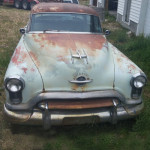 1950 Oldsmobile 98 4Dr Sedan
The Oldsmobile 98 is the full-size model of Oldsmobile, manufactured 1940 until 1996. The name is reflecting a "Series 90" fitted with an 8-cylinder engine.
History
The 1950 Oldsmobile 98 repeated its 1948 precedent of previewing some of next years styling cues for the 88. It was the first totally slab sided Oldsmobile and the first sedan with wraparound rear windows. Standard equipment included bumper guards, parking lamps, dome light, rubber floor mats, foam rubber seat cushions, chrome interior trim, lined luggage compartment and counterbalanced trunk lid. Deluxe 98 equipment included rear seat armrest, Deluxe electric clock, Deluxe steering wheel and horn button, special door trim and stainless steel wheel trim rings. Upholstery choices spanned nylon fabric, striped broadcloth or leather.

Note: Auction has ended!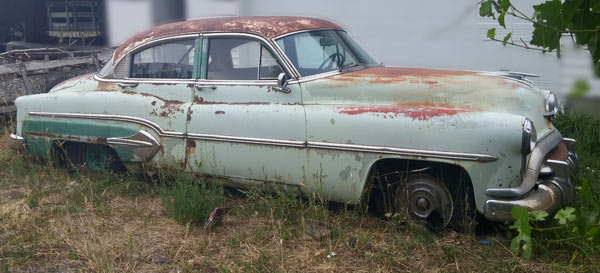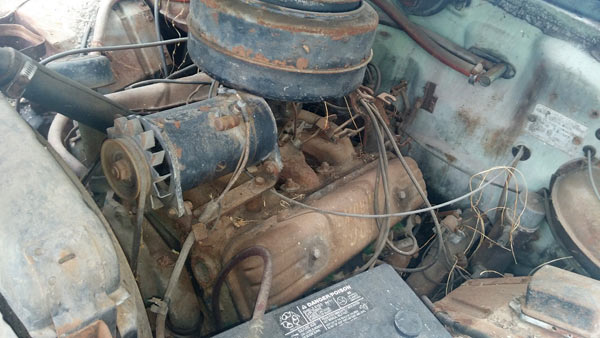 At the Auction
1950 Oldsmobile 98 4dr. Great front clip, windshield is good and very hard. 303 CID V8 may have been rebuilt at some point prior to current owner acquiring it. The engine does turn over. Tires are flat, and the car has rust through in the floors and trunk. doors have some rust as well.
This is a highly original car. Note the grey striped upholstery.
I am helping a friend sell this car, it is also listed for sale locally. if you have questions I can put you in touch with the owner. Car located in Tooele UT.