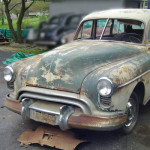 1950 Oldsmobile 88 Station Wagon
The Oldsmobile 88 ('Eighty-Eight') is a full-size car that of Oldsmobile, produced from 1949. From 1950 on it was the division's top-selling line. The Station Wagons, however, are very rare.
History
The entry-level models such as the 88 and Dynamic 88 became widely popular. The 88 series was also an image leader for Oldsmobile in the early years (1949–51). Back then it was one of the best performing automobiles because the advanced overhead-valve high-compression V8 'Rocket' engine.
The 1950 Oldsmobile 88 Station Wagon was introduced as an all-steel station wagon in the US. Based on the '88' platform, performance and reliability was very good. Only the interior shows woodwork. Cars had the new 'Rocket' engines that all the '88's had.

Note: Auction has ended!
Not the good shape of the wood. It is often rotten or decayed beyond repair. Not a problem on this car. 1950 year at Oldsmobile: Styling changes include the replacement of a two-piece windshield with a one-piece unit (this car doesn't have it yet) and the addition of the Holiday hardtop coupe to the line.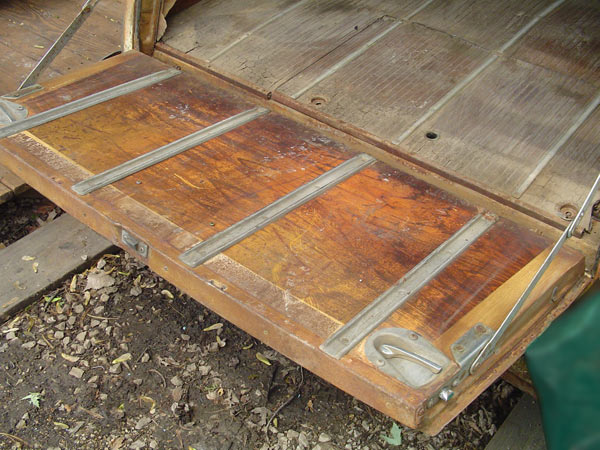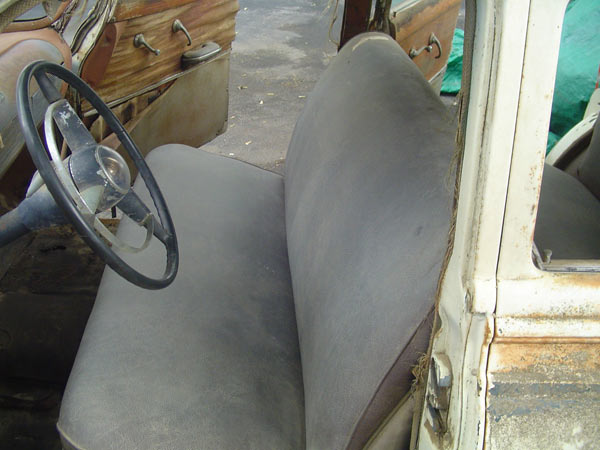 At the Auction
1950 Oldsmobile 88 Station Wagon. A rare car in a comparable good condition. It has the original 303 'Rocket' engine with Hydramatic transmission, and the motor is free. The radiator is missing. Besides that, the car is very complete. Both windshields as well as both left hand door windows have been knocked out. The rear bumper is bent. The tailights are there and still function with opening and closing of tailgate. Also available are the tailight lenses. Car has a clear title. Original bumper jack and a pair of fender skirts go with the car.