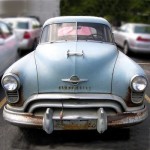 1950 Oldsmobile 76 4Dr Sedan
The Oldsmobile Series 70 is a car from Oldsmobile introduced in the 1939 model year as the mid-range model. It was last produced in the 1950 model year.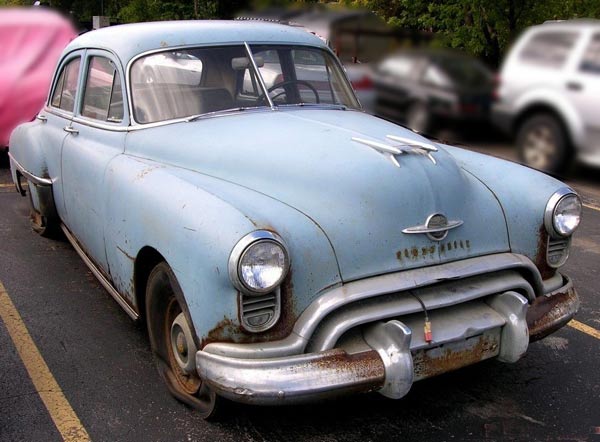 History
The all new post-war Futuramic styling that had been introduced to the C-body Oldsmobile 98 in 1948 was brought to Oldsmobile's B-bodies in 1949. The 78 model was retired with the 1949 introduction of the Oldsmobile 88, which shared its new Futuramic B-body with the 76. The 88, though, was equipped with the new Rocket V8 engine. Due to the new styling the 76 was renamed Futuramic 76. The Futuramic tag was abandoned after only one year and so in 1950 the car was simply known as the 76. This series was retired after the 1950 model year. It was available in the following body styles: Station wagon, convertible, Holiday coupé and Club coupé (2dr).

Note: Auction has ended!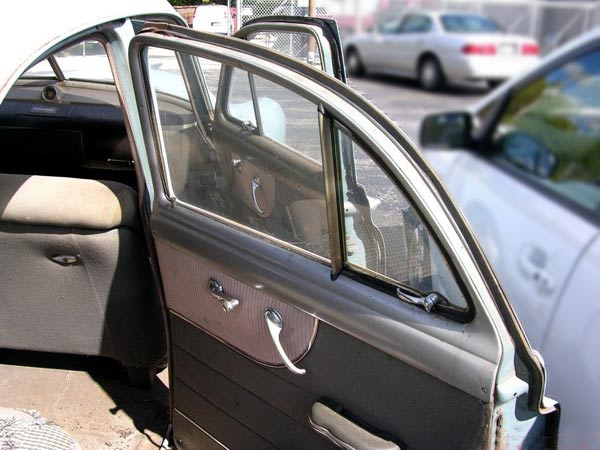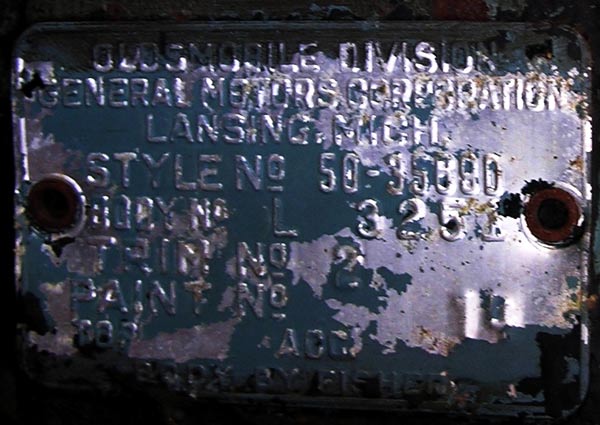 Trim # 2, upholstery ?
Paint #19: Ivy Green (The car was repainted later on as we can see on the firewall.)
At the Auction
This vehicle spent much it's later life in a barn in Wisconsin, as evidenced by the documentation. It was stored from 1966 to 1974 in a garage, then stored in a barn from 1981 until unearthed from the barn. Was stored on a wood floor. The vehicle has had two owners throughout it's 65 year old life.
Condition: The car is pretty straight and original, but does have rust issues with the floor pans. The motor may be tight. The VIN tag is missing but the car has a title as shown. The locks and keys are there, but the trunk lock does not open at this time. It will need a total restoration or reconditioning before it will run and drive.