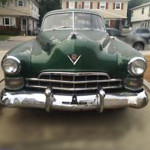 1948 Cadillac 62 4Dr Sedan
The Cadillac '62' line is a series of automobiles that were produced from 1940 until 1964. (Then they were renamed the Cadillac Calais.) That '62' model series was originally designed to replace the entry level Series 65. Cadillacs of early post war years are famous for the longevity and their smoothly running engines.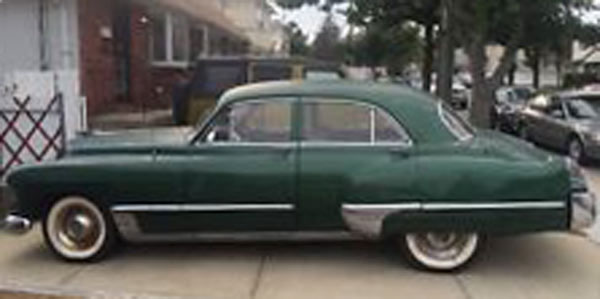 History
For 1948, the Series 62 was moved to the same 126 in chassis length as the Series 61, making the vehicles virtually identical. The main difference was the availability of a convertible model.


Distinguishing features included grooved bright metal front fender gravel guards, rocker panel chrome, chrome shlashes below taillights. Also a richer interior trim. 1948 was the first year tail fins were added.
Cars were equipped with the Monobloc V8 engine. It was modified for the 1948 year with a 3.5in bore for 346cu in engine used 1936-1948. they were used in the Cadillac series 60/61/62/63/65/67 and 70/72/75. It was also used in tanks in World War II!


Note: Auction has ended!
At the Auction
This is a very original car. The green paint has fainted, but it is original and most of it can be saved if you are a 'original kind of person'. Also the interior is highly original. The front seat upholstery is worn out, but most pieces of the upholstery and interior can be left as they are or are 'savable'.
Engine is original and runs and drives without problems. The push button starter works like a charm.
New master cylinder, new coil, new park plugs. No wonder this motor purrs like a kitten!