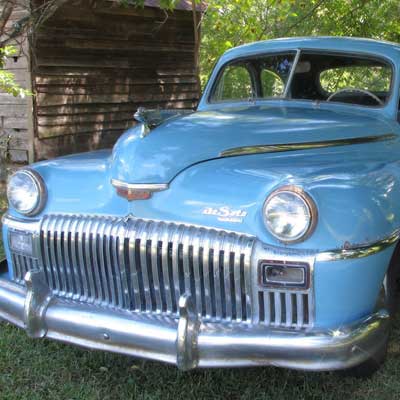 1947 De Soto De Luxe
The De Soto De Luxe was an antry level car type produced by Chrysler during 1939 to 1952. THere were 2 and 4 door version available.
We can see the chrome trim is original and in very good shape. The car is almosz 70 years old!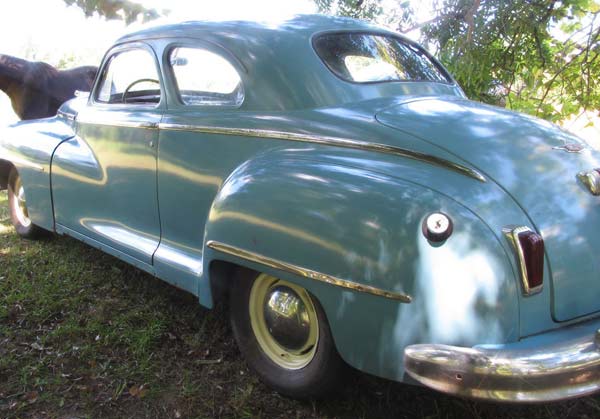 More History
De Luxe versions differed from the more upscale Custom mostly in chrome trim and less fancy upholstery. They shared the same engines, Chrysler's L-head 237 cu . While there are not known for rocket performance, they delivered dependability and a smooth run.
The 1947 models have the prewar body style, in use til 1949.

Note: Auction has ended!
At the Auction
This classic 1947 Desoto De Luxe is in remarkable condition. And running and starting without any problems! The car has been stored inside all these years.
It just needs a new home. All matching numbers and all original. The engine is original too, with matching numbers. The engine has been opened, checked and upgraded to modern standard gas.
The paint color is the original paint color. No Rust and solid as a rock. That beautiful car is 99% complete, just a couple of chrome trim pieces missing.
As we can see, upholstery and door panels are also in great shape. All it may need (depending on your wishes) may be carpet and a new headliner.