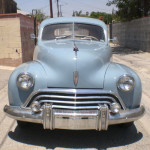 1946 Oldsmobile 66 2Dr Sedan
The Special 60 series was Oldsmobile's lowest priced group of cars after the war. Special 60's had 6 cylinder engines. Interiors were a tan mixture pattern cloth. Technical features included electro hardened aluminum pistons, full-pressure lubrication and automatic choke with fast idle mode. In 1946, dual windshield wipers were standard.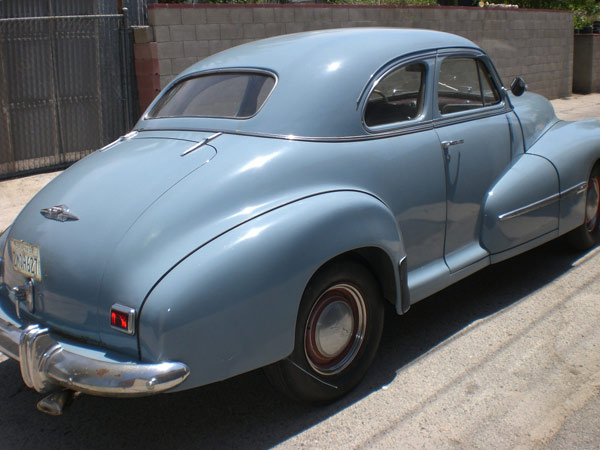 History
Before the war Oldsmobile offered two type of engines: Six and eight cylinder 'inline' units. Starting with 1941 both engines were offered on each Oldsmobile series. To differentiate between the two the second digit in the style number was the number of cylinders: So a '66' denotes a 60 series car, with a six cylinder engine (inline six). There were 68 and 78 cars available with inline eight power.
The 66 used a 238 cu in straight-6 engine. All series 60s came with a three-speed column shift manual, or the optional four-speed Hydramatic automatic. Because of the column shift and a wider body styling three passengers could now sit comfortably in front.
In 1946 the lineup consisted of a 6-passenger two-door Club Coupe with a rear seat, a 2-door Sedan, a 4-door sedan, a 4-door 8-passenger 'woody' station wagon and a 2-door convertible.

Note: Auction has ended!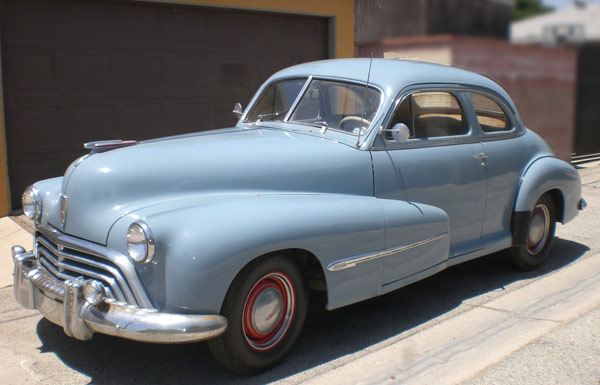 A very similar car on a dealer post card we can see here.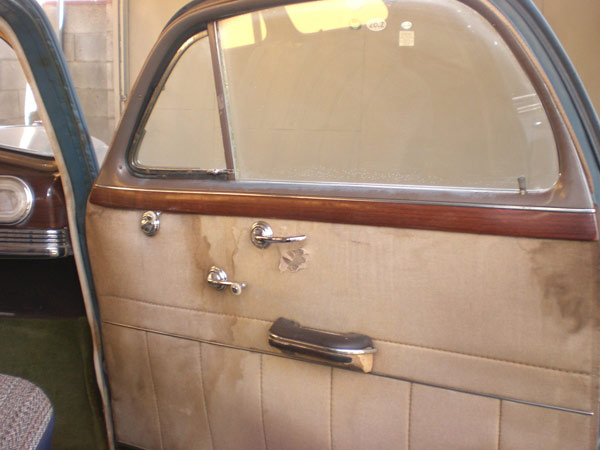 At the Auction
1946 Oldsmobile 66 coupe, original 6 cylinder engine, factory automatic transmission, front disc brake conversion with original master cylinder. Runs and drives well. Has straight body and a decent paint job. Original interior (factory seats are original and are worn in front. Original 6 volt system, electric fuel pump, working gauges. Has the factory radio. All glass is intact. Good stainless steel and chrome. The original owners manual and first sale original receipt comes with the car. Rubber mat for the trunk is original.