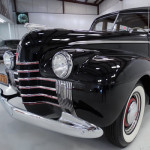 1940 Oldsmobile Series '70' Woodie
Oldsmobiles were first manufactured by the Olds Motor Vehicle Co. in Lansing, Michigan. Founded by Ransom E. Olds in 1897, it produced produced 425 cars in 1901. General Motors purchased the company in 1908. A 1940 Oldsmobile Woodie was definitely popular back then, but also expansive.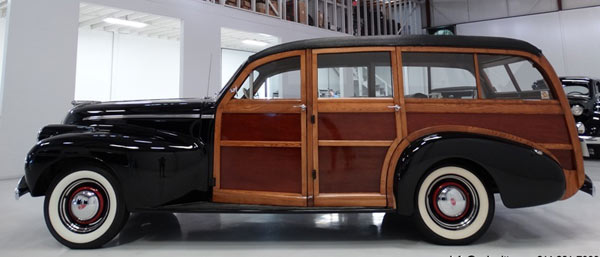 History
Woodies are cars with rear bodywork constructed of wood framework with wood panels. The appearance was largely an American car feature, as European and Asian car manufacturers rarely offered it.

Note: Auction has ended!
Ultimately, manufacturers supplanted wood construction with a variety of materials and methods to recall wood construction — including infill metal panels, metal framework, or simulated wood-grain sheet vinyl,
Woodies were popular in the US. They were produced as variants of sedans and station wagons. The wooden part of the body was typically manufactured by third-parties, some by large, reputable coachbuilding firms. These were Fisher, Ionia and Hercules, providing wooden structures for Oldsmobiles. Typically these cars were high priced compared to other types (sedans) of the same style line.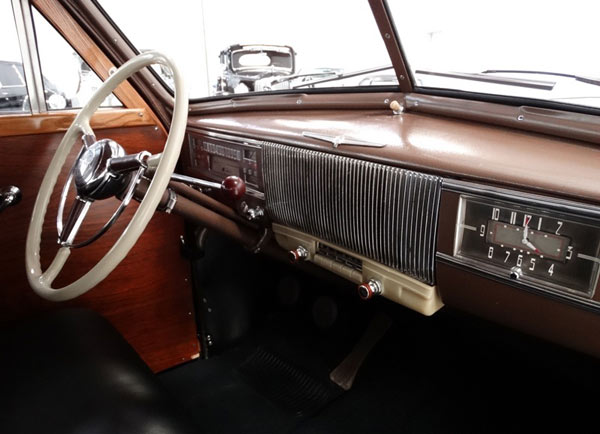 At the Auction
Finished in black with great woodwork and impeccable brown interior. High class total restoration.
This is a specially ordered, one-off a kind series 70 (=120" wheelbase) woody wagon. Unique, because Oldsmobile only offered the woody wagon on the smaller Series 60 chassis.
Fitted with its original 230 cubic-inch inline 6-cylinder engine, 3-speed manual transmission and hydraulic 4-wheel drum brakes.